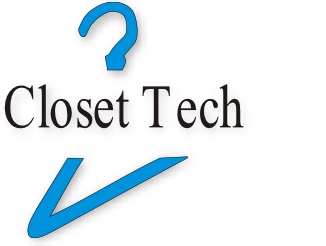 Gallery
Contact
___________________________
__________________________
Copyright © 2018 by Closet Tech | 301 Commerce St. Suite D | Waukesha, WI 53186. All rights reserved.

Contact
Shop now
Belt Racks, Tie Racks, Valet Rods, Baskets, Clothes Rods, Desktop Sit 2 Stand.
Mirrors, Spiral Clothes Rack, Wardrobe Lifts, Scarf Storage, lighting, Hardware, knobs, & pulls, Kitchen Organization.
Shop now
Our Story
Home


Closet Tech makes it easy for you to get the very best in custom closet and storage organizing systems.
Closet Tech
is an engineered system of vertical panels, shelving, drawers, baskets, and many other accessories that are professionally designed and installed at a reasonable price.