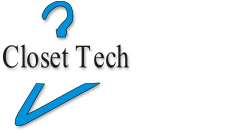 Belt Racks, Tie Racks, Valet Rods, Baskets, Clothes Rods, Desktop Sit 2 Stand.
Mirrors, Spiral Clothes Rack, Wardrobe Lifts, Scarf Storage, lighting, Hardware, knobs, & pulls, Kitchen Organization.

Copyright © 2018 by Closet Tech | 301 Commerce St. Suite D | Waukesha, WI 53186. All rights reserved.
Contact

Contact
___________________________
__________________________
Home
Our Story
Shop now
Perfect for holding those brooms that are always falling to the side or constantly in the way. Mounts to the wall or to a closet panel. Our top selling Broom Holder is a proven organizing tool for the past 20 plus years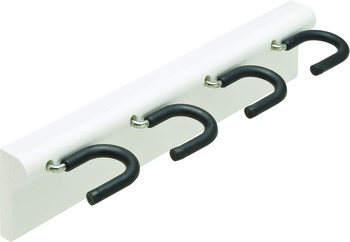 Product Features
Holds 4 brooms

Plastic white with metal coated rubber holders

Free Shipping

Free handling

size 12 1/2"Long x 2 15/16"high x 1 1/16" thick

Handy product for storing your iron and cord. Includes mounting hardware.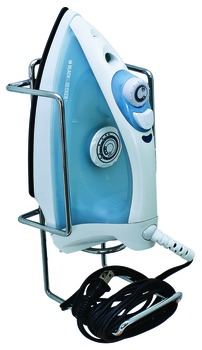 Mounts under a desk, cabinet, or table. Almost unseen and the most convenient Pencil Drawer on the market. Order one today.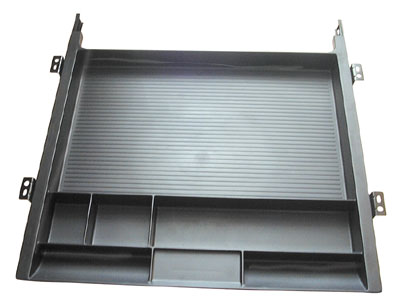 Product Features
Black Molded Plastic

Includes L brackets for mounting under desktop

Free Shipping

Free handling

size 22" from back of slide to front drawer size 18 3/4" wide 17 1/8" deep 1 3/4" high

Opening requirements 22"wide x 19 1/4" deep x 2 1/8"high

Ironing Board Pull out and Swivel Mounts to a shelf with through bolts.
Fits into a 24" wide x 14" deep space.
Folding
Rotates 180°, with 7 pre-set positions
Includes heat-resistant cover
Ironing Board is a great time saving addition to your closet. Guaranteed to save you time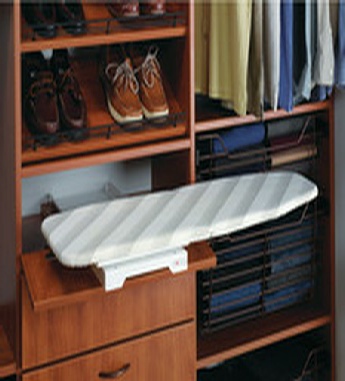 Product Features
Steel construction

Includes mounting hardware

Free Shipping

Free handling

size 37-1/2" long when extended

Opening requirements 24"wide x 14" deep x 6" high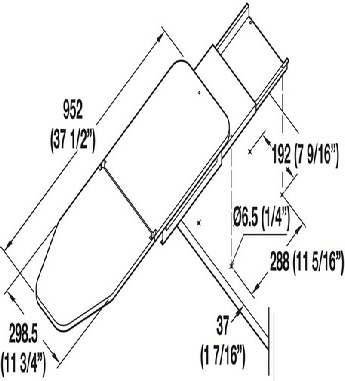 Wall Mount Ironing Board Flip Down and Swivel.
Folding
Rotates 180°
Includes cotton cover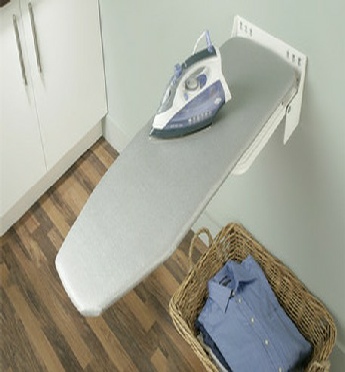 Product Features
Steel construction

Includes mounting hardware

Free Shipping

Free handling

size 37-1/2" long when extended

Opening requirements 24"wide x 14" deep x 6" high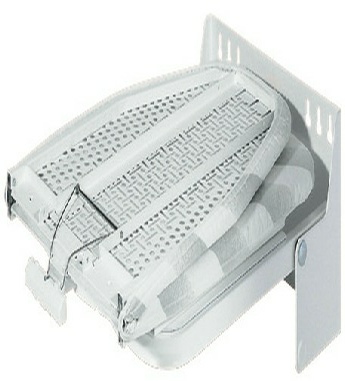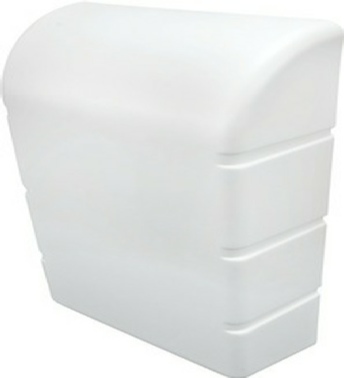 Optional Wall Mount Ironing Board Cover
Shelf Mount Ironing Board Pull and Swivel
Wall Mount Ironing Board Cover